Likkleman
Boxer
Aiden Henry aka Likkleman was born and raised in Coventry, and trended number one on twitter after his first Wicked N Bad championship fight. Ready to take his boxing career to new heights with Wicked N' Bad, this fighter is already a World Champion with us. Likkleman's 'southpaw' fighting style has already impressed clients and fans alike, and we're confident he still has more to show the world.
Inspired by legends Anthony Joshua and Floyd Mayweather, Likkleman hopes to reform the way the public views smaller boxers, and hopes to show the youth that it's possible to turn their life around after leaving prison. "If I can do it, anyone can."
Boxer
British
4ft 2in Height
50kg Fighting Weight
Influenced by Anthony Joshua
Salim
Boxer
Salim believes nothing happens by chance, and that through hard work and sacrifices you get exactly what you deserve. His ambition is to be the World Champion, having loved contact sport since he was a child – seeing it as a way to forget his handicap.
With influences like Elias Mahmoudi, Buakaw and Tyson Fury – you can see why Salim is a force to be reckoned with.
Coming up against Salim means a war; if you don't bring your A-Game you'll quickly realise why this technician is destined for great things.
Boxer
Algerian
4ft 2in Height
47kg Fighting Weight
Influenced by Tyson Fury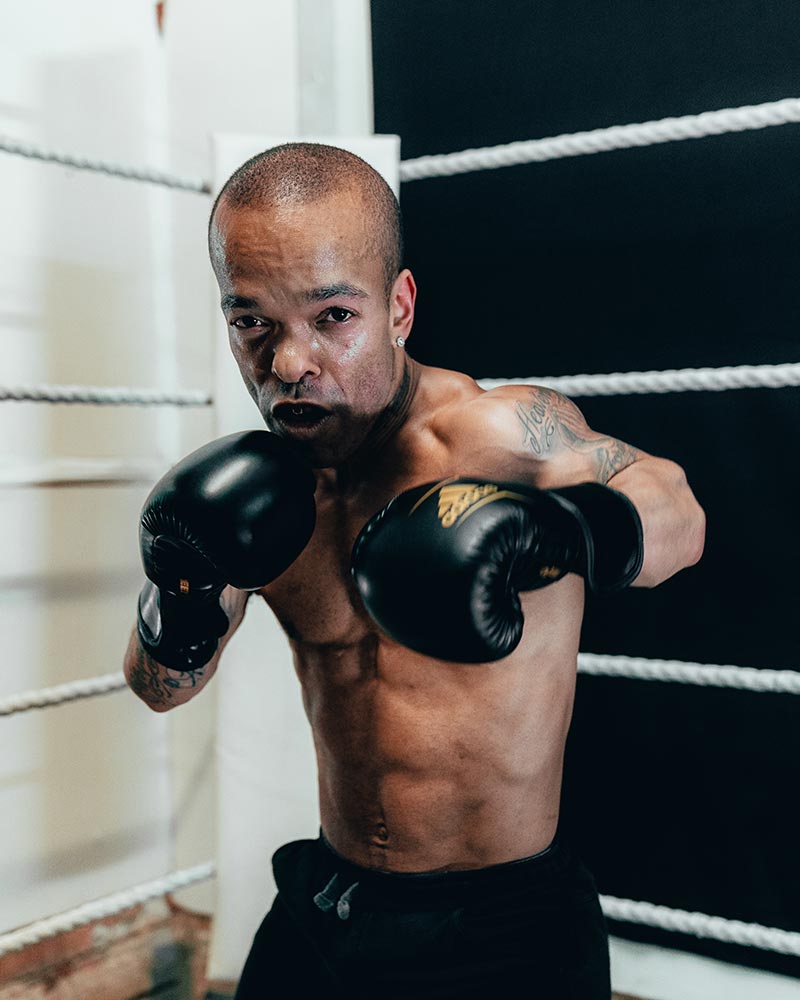 Norty
Boxer
Leeds-born Norty (aka Liam Davis Cawood) weighs in at 42kg and is 4ft 3in in height. With a dangerous boxing style of 'all in or nothing', Norty is the next best thing to emerge from the world of fighting. Friends Curtis and Reece opened up their own boxing academy and our fighter decided to take part – the rest is history.
Norty's hopes and goals involves helping to get dwarfism boxing onto a global stage, and to give people with the same conditions
and the confidence to take part in the sport. "Anything is possible." We couldn't agree more.
Boxer
British
4ft 3in Height
42kg Fighting Weight
Influenced by Mike Tyson
Wopke Booijen
Boxer
Wopke has vast experience in the boxing world, with an offensive fighting style he doesn't know the meaning of 'giving up' – it's simply not in his vocabulary.
Particular influences include Badr Hari, Anthony Joshua, Muhammad Ali and Mike Tyson. Initially only interested in fighting, Wopke now has his eyes set on the Wicked 'n Bad belt – and who's to say he won't grab it? Unbeaten so far, Wopke fights at 50Kg and born and raised in The Netherlands, Wopke is keen to spread his wings to accomplish his dream of becoming World Champ.
Boxer
Dutch
4ft 4in Height
50kg Fighting Weight
Influenced By Muhammad Ali
Choon Tan
Boxer
Choon Tan was born in Malaysia, raised in Bognor Regis, and currently represents London. Choon Tan was introduced to boxing through his passion for sports, fitness and bodybuilding. He comes to Wicked N' Bad with cosmic ambitions. He wants to be the world's best dwarf boxer and build a successful YouTube and property business.
Choon Tan has magnificent titles, including being the smallest bodybuilder in the UK! With his boxing inspiration being Mike Tyson, Choon Tan strives for perfection and always performs at his best. See below for stats:
Boxer
British
4ft 6in Height
42kg Fighting Weight
Influenced By Tyson Fury